Two weeks ago, during our regular art time, we worked to prepare our tissue paper library in preparation for… the making of our masterpieces!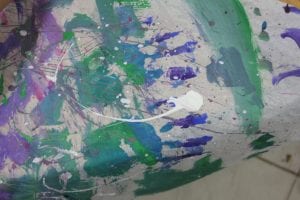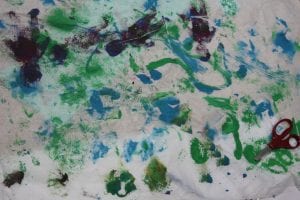 On Thursday, with supplies set and senses stimulated, fourth grade scholars and students from Preschool 1 met in Ms. Yoko's art studio for our first collaborative creation session. Having had a bit of a warm-up on Wednesday during our regular buddy time together, all artists were ready to transform imaginations into illustrations.
Guided by a collaboration checklist and clarifying questions, big buddies gathered information from the little buddies in order to accurately assemble the art. Questioning and clarifying were keys to success… and a pinch of patience helped, too.
Joy, pride, caring, and selflessness were evidenced throughout the entire process.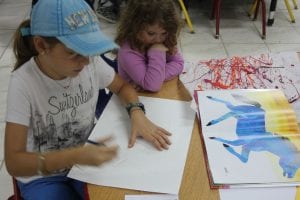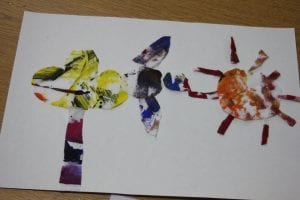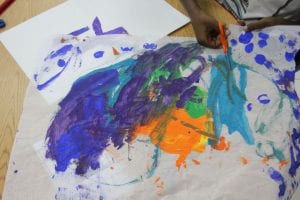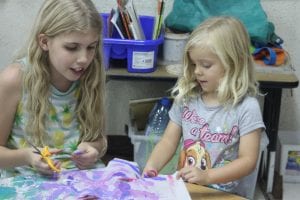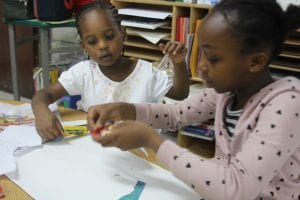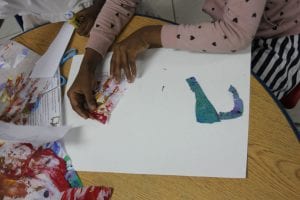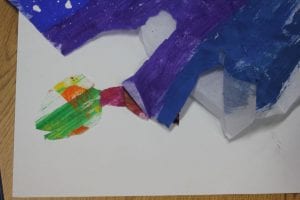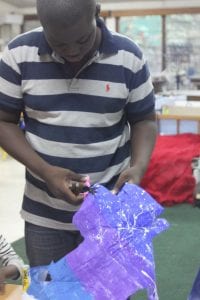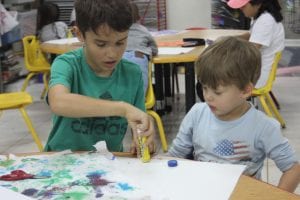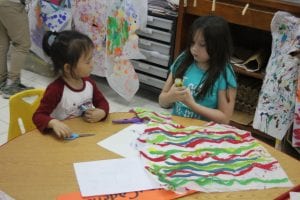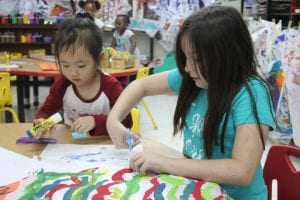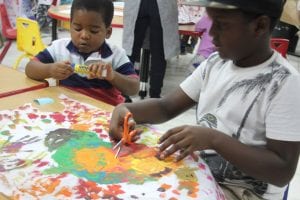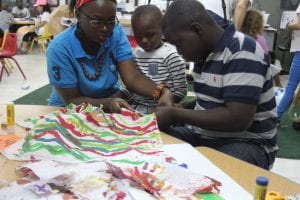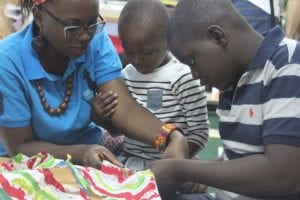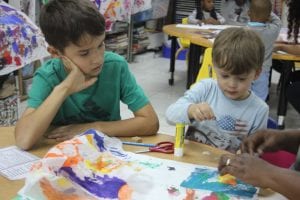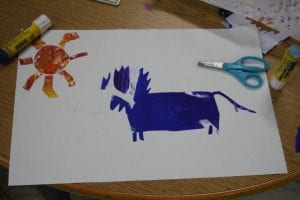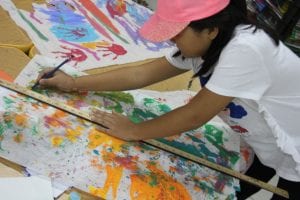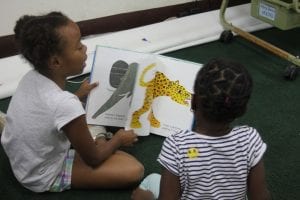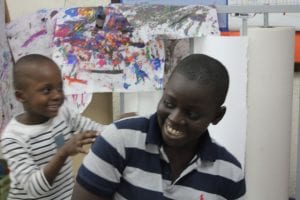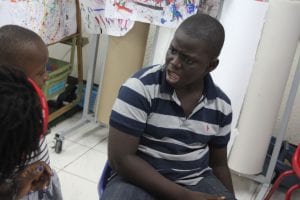 On Friday, we doubled our numbers as a second set of scholars settled in with Preschool 2. Once again, the sight of sketches, the sounds of scissors, and sweet smiles filled the room.