Today, we had a lot of questions about quatrains as we sought to compose a poem related to our text. The challenge involved identifying a topic, crafting phrases with a rhythm, and identifying the rhyme scheme. The sentiment and the STRUCTURE were important considerations. Topics included: the wedding, the market, school, writing, learning, embroidery / stitching, sadness, fruit, and more. Some students opted to write two separate poems, while others drafted one poem with two stanzas.
What is the rhyme scheme of this quatrain poem?
With each stitch worries fade,
While special memories are made.
Maa's green sari and the tamarind tree,
Embroidered they will go with me.
During math time today, we continued our work with angles, but we definitely stepped it up a bit. Using a paper protractor, folded differently than yesterday, we worked with thinking buddies to identify ALL the mystery angles. If that was not challenge enough, we had to do it without the lights (an unexpected surprise) and with an audience of assistant teachers (not a surprise). In addition to wrestling with the mathematical concepts (shapes, angles, fractions, division), we had the opportunity to put the following math practices in place:
Overarching habits of mind of a productive math thinker

Make sense of problems and persevere in solving them

Reasoning and Explaining

Construct viable arguments and critique the reasoning of others

a.k.a. Show evidence to justify thinking!
Everyone chose their thinking buddies wisely today and embraced the challenge together. It was exciting to see students use a wide variety of tools and strategies during this activity.
Being scholars, we were really able to highlight these two math practices in a powerful way.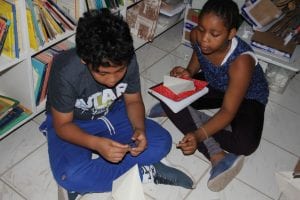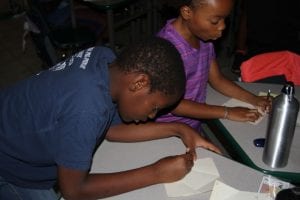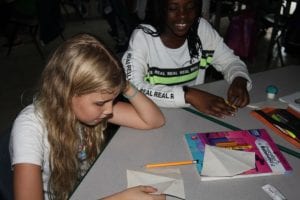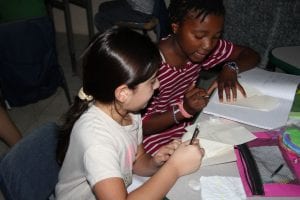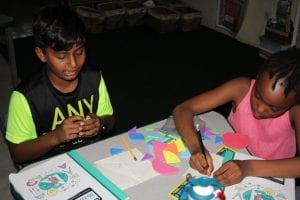 We ended our day with the much-anticipated planning and preparation session for Earth Day. Students worked feverishly in groups this afternoon to prepare their activities for Monday's event. A wide variety of ideas was explored.
What Earth Day issues affect India? How could I make a difference?
World Wildlife Foundation
Trees
Plastic