Read for at least 30 minutes each night. Complete the online reading log OR one on paper. (Copies are available in class).
Explore some lessons on IXL.com and / or Khan Academy in the following areas:

Math

*Division (E.21 – E.26)
Data & Graphs (J.1 – J.12) **Multiple Source**
Multiplying Fractions (S.7 – S.14)
Word Problems (S. 15)

Language

Text Structure (T.1-T.5) *STRUCTURE*
Informational Texts (I.1 – I.3)
Idioms & Adages (Y.1 – Y.4)
Sentences, Fragments, & Run-ons (CC.1 – CC.10) *STRUCTURE*

**A Scholar has a goal: This week, we answered 3,927 questions and almost 26 hours on IXL. Wow!
Log on and "Launch" into some learning with Everyday Math. (Note: Log on information is in your planner.) **Alert: Any lessons in Unit 6 can be reviewed.**

Reflect back on Week 31 and complete the "Reflection: Learning Habits" form.
Note: Homework is due on Fridays.**Check back later in the week for additional homework related to in-class discussions and activities.


Announcements

We will not have Library at our regularly scheduled time this week due to MAP testing.
P.E. is scheduled weekly on Mondays and Fridays.

Come dressed to exercise – sneakers, hat, sunscreen.

We will be doing the MAP Language Test on Monday.

Get a good sleep.
Eat a healthy breakfast.
Relax!

There will be NO SCHOOL on Wednesday, May 1, in recognition of International Labor Day.
The Elementary Soccer Tournament is on Saturday, May 4.

Student Council will be having a bake sale.
You are invited to contribute baked goods (see below).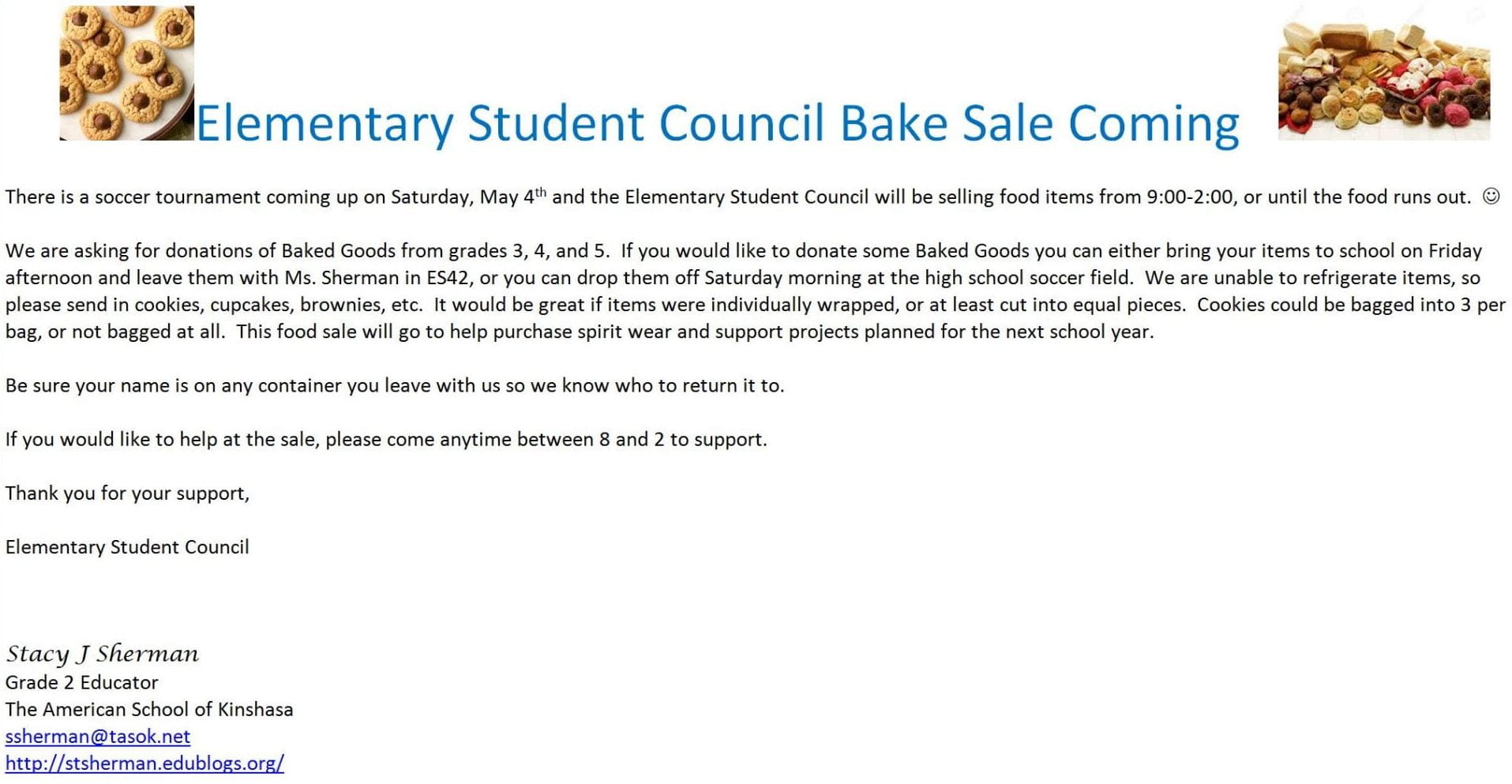 Coming Soon
April 29 – MAP Testing (Language)
May 1 – No School (International Labor Day)
May 3-5 – TASOK Musical: The Phantom Tollbooth
May 4 – Elementary Soccer Tournament (Student Council Bake Sale)
May 6 – MAP Testing (Reading)
May 13 – MAP Testing (Math)
May 17 – No School (Liberation Day)
May 27 – Student-Led Conferences
May 31 – ASAs End
Learner Profile Trait of the Month – REFLECTIVE