After Ms. Kraft teased us with a "box buzz" on Thursday,…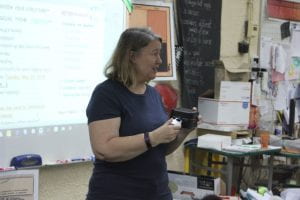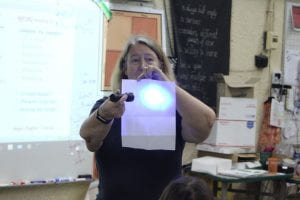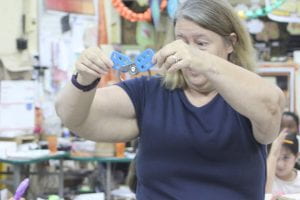 … we were ready for today!
BREAKOUT!
Due to MAP testing, we have gone three weeks without a visit, so we were ready to roam over to the library. Unlike our last sessions, though, today did not involve a read aloud nor a lesson on citations nor D.E.A.R. time. Today was time to put into practice ALL our problem solving, struggle, and structure skills as we battled… The Box for our first "Breakout."
Upon entering the library, the two teams settled in on the carpet and were immediately tasked with selecting a team leader. Mohammad and Marylou were identified to lead the learners through the process of reading, rereading, ruminating, running, and revealing the keys and codes for the set of locks. While the first clue tested the teams tenacity, students quickly readjusted, as needed, and confidently and collaboratively continued to crack the code. One team managed to Breakout today, while the other will continue to battle the box tomorrow.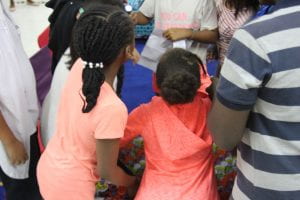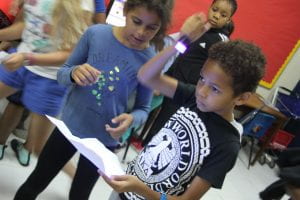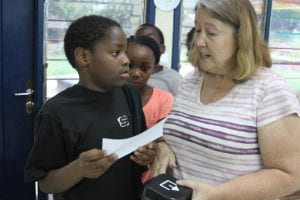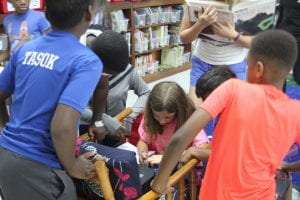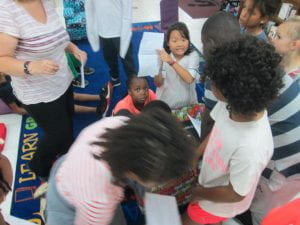 In debriefing with the Breakout team, they highlighted some important aspects of team dynamics, what made their team efficient and effective, and the importance of savoring one another's skills. Very reflective!
Blog Bucket-Filler
This year, the blog has been prioritized as a place to stay informed about events and weekly expectations, highlight happenings in our classroom, share our reflections, extend our thinking with a variety of resources, and scaffold learning. Last week, Kathleen Morris of Edublogs, reached out regarding our blog and requested to feature it in this week's edition of "13  Examples of Great Class Blogs." How exciting! Check us out at #6 this week… and be sure to explore the other blogs listed.
*Note: As I was checking out last week's list of GREAT blogs, I saw a fun feature on Ann Michaelsen's "Connected Teaching and Learning" blog and decided to add it to our sidebar. Can you find this new feature?