One of the most-anticipated days of the year is… sports day. Today was no exception. Students arrived ready to run and revel in recreational activities reflecting learning in P.E. With hats, bug spray, and water in tow, we were ready to embrace any exercise we encountered.
Mr. Wilson and Mr. Serge packed the morning full of skill-based activities enabling us to use strength, flexibility,
To begin the day, we gathered on the court for a few instructions. Everyone was excited to get started.
We began our athletic adventure in the gym which featured fitness. This included a push up challenge, a sit up challenge, a plank challenge, and… squats. As you can imagine there were lots of grunts and groans, but also tons of giggles.
We then moved to the cafeteria, to try our hand at hand-eye coordination. Bean bags were tossed, tennis balls bounced, and reaction time refined with cones for tossing and catching.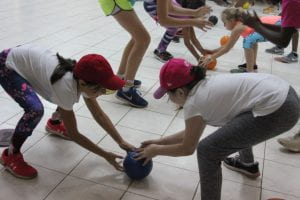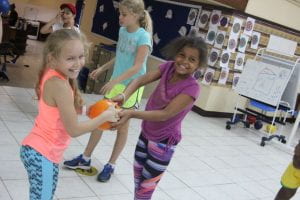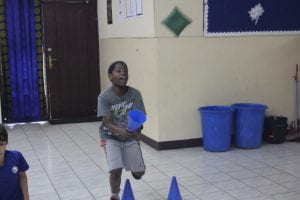 Before heading out to the field, we enjoyed a brief break. Healthy and compostable snacks included apples and bananas. Fresh. Flavorful. Fantastic!
Once on the field, we had fun with our favorite… football (a.k.a. soccer). Students were challenged to dribble through cones, take shots on a rotating goalie, and pass precisely.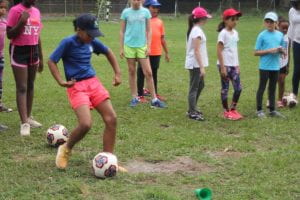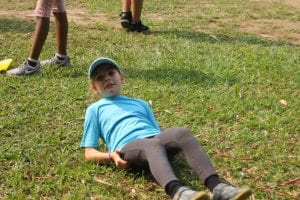 From "football" we moved to frisbee. Throwing and catching techniques were varied as students passed to static and moving partners.
From the field, we made a beeline to the basketball court with a focus on passing, dribbling, and shooting. Bend those legs and follow through.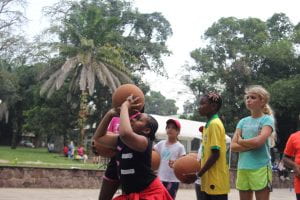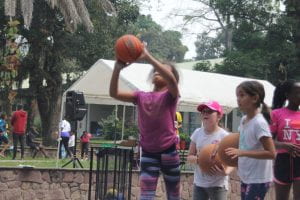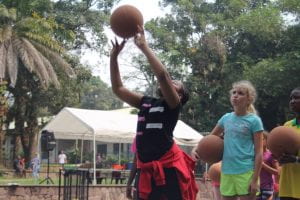 After refueling with some popcorn, we finished with a trail run through the forest. Students flashed the number of laps on their fingers as they flew.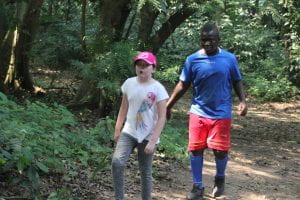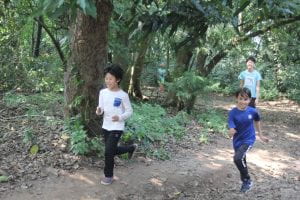 While tired by the end, the day was nothing less than terrific… like the two thumbs up kids of terrific!
Thank you Mr. Wilson and Mr. Serge!