As part of our mystery-making mission, students used some more multiple sources today to identify a city for their setting and research and record important facts that could be incorporated into their writing. Using our Chromebooks and laptops, students conducted targeted searches and shared information and ideas with one another. While there was tremendous level of excitement at the outset, students became increasingly serious and focused throughout the process, gathering a wide variety of vivid and valuable details to weave into their story.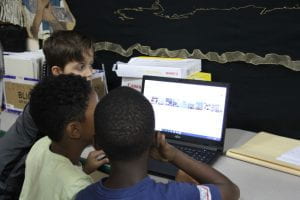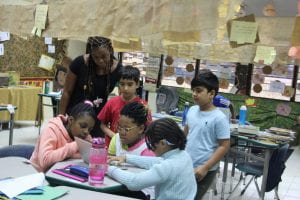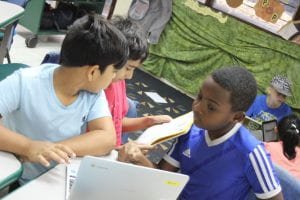 Thank you, Parents, for venturing out this evening to learn more about life and learning in our classroom. Thank you, too, for taking time prior to the presentation to write a bucket-filler for your scholar. I know they will be thrilled to read your words of love and encouragement in the morning.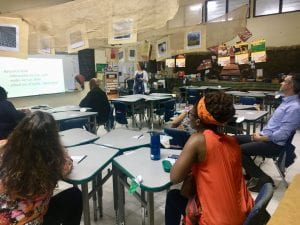 (Photo Credit: Paula Baxter)
For those parents who were unable to attend Back-to-School-Night, please  look through the evening's presentation using the following link:
Know it is an absolute joy and privilege to learn with, from, and about your scholar each and every day!