Our week finished off with a mixture of reading, research, and revelry.
MAP Reading was ready for us when we returned from French. Having warmed up with language earlier in the week, we were eager to engage with the texts and put forth a great deal of effort to meet or exceed our goals.  It was exciting to see many experience the "exhilaration of victory."
We were equally ready when it was time to re-research of setting cities. Each internet investigator had his or her sights set on very specific snippets of information. While some scoured the sites individually, others shared the resources… all n very scholarly ways.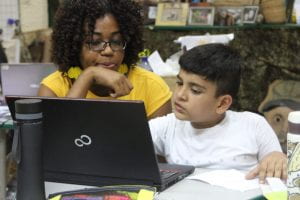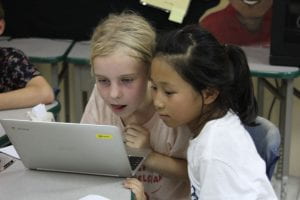 Of course, we were most ready for a time of revelry, celebrating Ali's birthday. We were treated to some scrumptious cinnamon rolls and mouthwateringly (if that's a word) moist mom-made chocolate cake. Mmmmm… What delight to be able to celebrate this scholars with singing and smiles.