This morning, we started by finishing our Compass Points visible thinking routine. We jotted down things what Worries (W) us about the ideas of struggle and survival. Students then conducted a gallery walk, reading and reflecting on one another's ideas. Observations, questions, and additional thinking were added to our recording sheets for future consideration. A number of powerful ideas worth pursuing were noted and shared. This will definitely be an interesting, introspective, and impactful inquiry.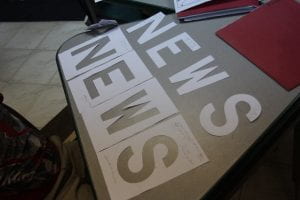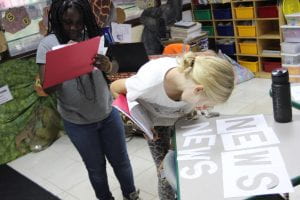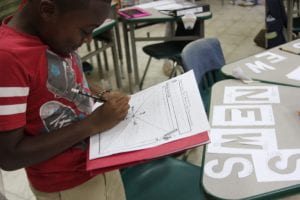 Today, as we continued to launch into our new unit, we tackled a tough text titled A Song for Cambodia by Michelle Lord. This story takes us on a treacherous journey with Arn, a boy from a village in northern Cambodia. With well-chosen words, the author allows us to step into Arn's shoes (an idiomatic phrase meaning to see life from someone else's perspective). This story prompted a number of important inquiry questions related to survival and struggle and Cambodia's history, which we will investigate further in the days ahead.
Pausing periodically allowed us to ponder Arn's experience deeply. Throughout, questions were posed – perfect for our pursuit into a tough topic. We also spent quite a bit of time talking about the foreword, which contains important historical information that made us yearn for more information. Another one of our wonderings was about the genre of the book – is it fiction or nonfiction? If fiction, is it realistic or historical? If nonfiction, is it narrative nonfiction? How can we tell? We highlighted a number of keywords we could use to find out more about this story and whether or not it is true? What other factual information related to the setting (time and place) would help use better understand this story? What kinds of multiple sources would be most helpful? Lots to think and wonder about…
In the days ahead, we will complete our summary graphic organizer, which will require us to think critically about the main character's motivation, conflict, plot, and theme. We will also have opportunity to compare Arn's story with others as we pursue the following lines of inquiry:
People adapt and change over time as a result of conflict

People's personal responses to adversity

Action as a result of adversity
Multiple Source
Watch the following video featuring the REAL Arn Chorn Pond. In his own words, he shares about his struggle to survive in Cambodia and the different, but equally challenging, struggles he had in his new home in New Hampshire. It is amazing to hear his story and to think about our own stories and the stories of those around us.

In math, we worked to apply our learning about comparing fractions by ordering a set of fractions. Using pictorial / visual tools like fraction bars and number lines, we were able to consider fractions' relationship to the whole and to one another. We used what we knew about common numerators, common denominators, benchmarks, and equivalent fractions to help us.
We did not learn the following strategy in class, but it is another way to efficiently compare and order fractions. Your mom and dad probably know this way. The question is… why does it work? Hmmm…
This afternoon, we had a visit from Ms. TaShawndra. She reshared with us one of our favorite books, The Invisible Boy. As with any rereading, we were able to think more deeply about the ideas and were able to connect to our central idea – People respond differently to conflict. After reading and discussing the big idea in the book, we began a game of empathy jeopardy. Teams worked together to respond to the following categories of questions:
Act It Out

Sketch It

True or False

Imagine If…

Risk 
Each group, when presented with a scenario, has a short time to discuss their responses prior to sharing. All groups were excited about the game and thoughtful in their responses. Unfortunately, we were not able to finish the game, but we were able to schedule Ms. TaShawndra for a follow up session tomorrow. Can't wait to continue conversing about empathy and ways to share caring to our community members.