For our final day of teaching, our focus was on figurative language, which is a way poets add color to a poem. 
Day 4 – Figurative Language

With the puzzle now constructed,

One must add a final touch.

Figurative language is the color.

Varied, vibrant,… valued much. 
In this stanza, several examples of figurative language were featured: metaphor, alliteration, and rhyme.
Yesterday we shared this sample sentence
A pretty pink light glowed
To add color to it, we used personification and rewrote the line:
A pretty pink light danced in the distance
Now this line is more poetic and descriptive.
At the poem puzzle posters, fourth grade learning leaders worked with learner to revise your poem. They used a multiple source to help think about some options for adding color to the poems through figurative language.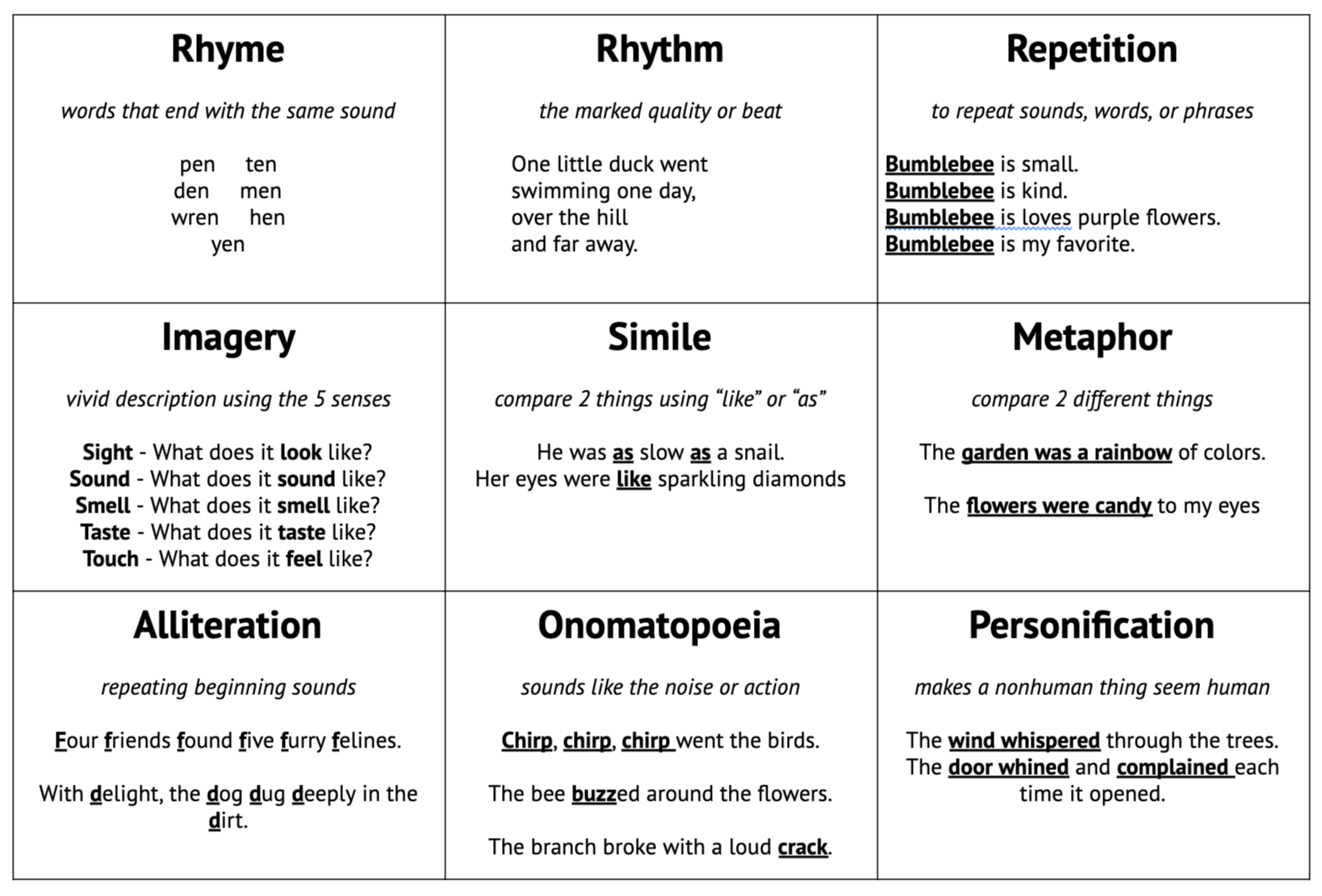 Revising and using figurative language are challenging, so students were encouraged to be open-minded, work as a team, and keep trying. Also, they were encouraged to experiment with different options. As we found with our own poems, we ended up rewriting a line 2, 3, or 4 times until it, like a puzzle piece, fit just right.
Grade 3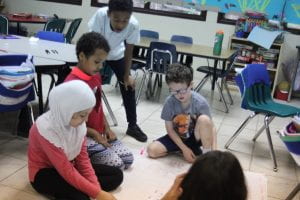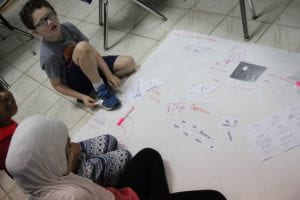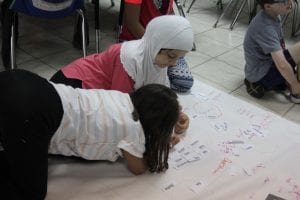 We also had a busy day of buddy reading. We were scheduled with 3 classes, which required us to divide and conquer.
Kindergarten Buddy Reading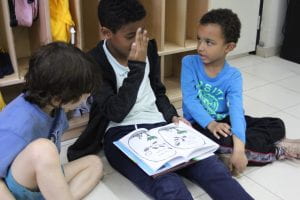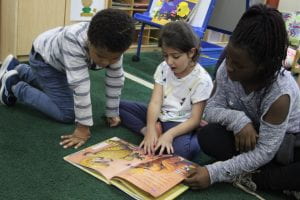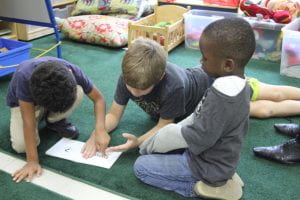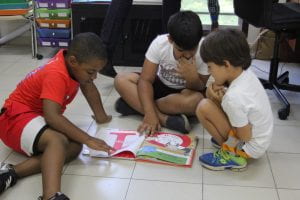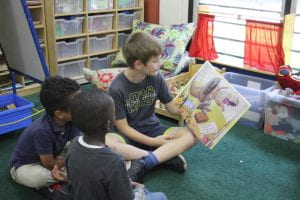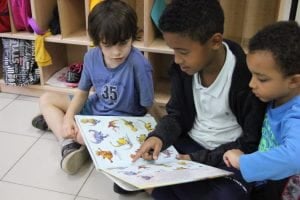 At the end of our session with Kindergarten, they shared with us a surprise recitation of one of their poems in a pocket selections. They did such a great job, we invited them to present at tomorrow's assembly.
Preschool 2 Buddy Reading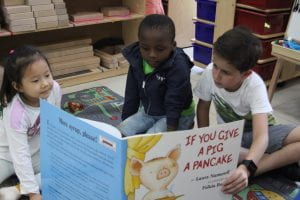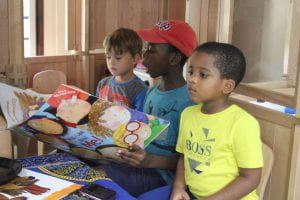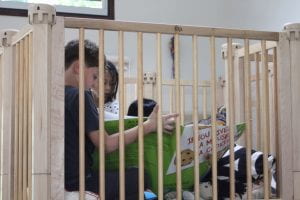 Preschool 1 Buddy Reading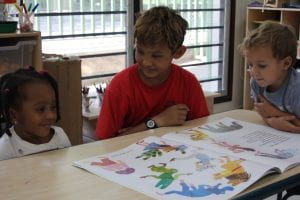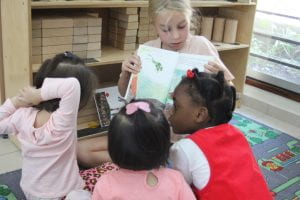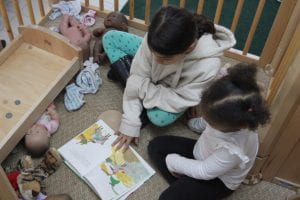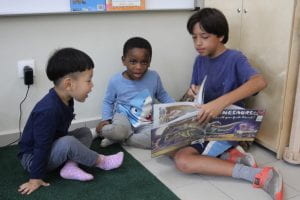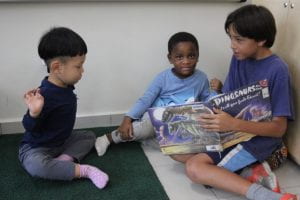 After a long week of leading learning, we were grateful for a bit of time to sit back and LOVE reading during library. It was nice to lounge alone or with a friend and savor some self-selected text. Ahhh…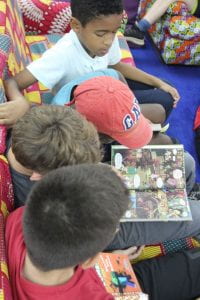 At the end of our library session, Ms. Paula and Ms. Kraft provided an audience for us to present our assembly parts. We ended up getting a bit nervous. Thankfully, they provided some valuable feedback, which we were able to walk away with and respond to at the end of the day.