Today started with some rigorous reading. Scholars sought to:
apply a variety of skills and strategies when reading and analyzing fiction and nonfiction texts.
communicate understanding of context-related texts through thoughtful and carefully-crafted written responses.
All texts were connected with our inquiry into movement, with a specific focus on tsunamis. A poem, a Newsela article, and an excerpt from The Big Wave enabled students to connect what they've learned as readers to what they've learned as scientists and geologists. As fifth grade thinkers, students were encouraged to use their TTQA (turn the question around) strategy to write complete, thoughtful responses. It was especially exciting to see students read actively and apply annotation strategies to their text, making notes and highlighting key aspects of the texts to support their thinking and responses.
Students also spent time today applying understanding of decimals and measurement to tasks that required reference to rainfall and maps. Comparing, ordering, and applying operations of addition and subtraction were all incorporated into an authentic task. What kind of information do we use in our own lives that requires us to apply understanding of decimals and/or measurement? Is there a task or thinking challenge you could create to apply at home or at school?
Challenge: How can you use the linked resources to inquire further into decimals, measurement, and our countries of focus?
Multiple Sources
Perhaps Filip's birthday bundt cake could be the beginning of that challenge? Certainly, as we cut the multi-colored cake, fractions were key to successful sharing, but… maybe another mathematical concept could have been applied.
Of course, we didn't wait around too long to figure out any other options as mouths were watering as we waited for this mom-made masterpiece. What a wonderful way to celebrate Filip's big day! Happy birthday, Filip!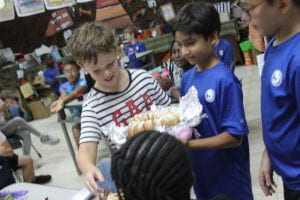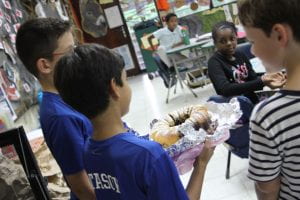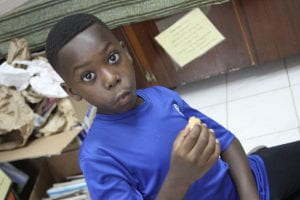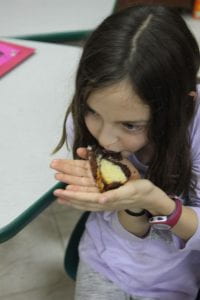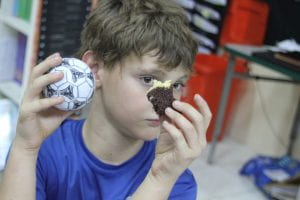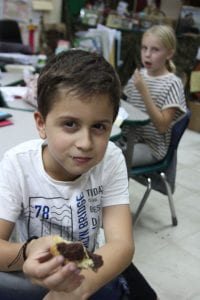 This afternoon, we made a quick trip to Kindergarten to follow up on our introduction to Seesaw. In this second session, once again we worked with them to record their reading. Our goal today was to ensure they can share their learning with their parents independently.
After school, our scholarly soccer players engaged in a friendly game of football against Congo English Forever. Once again, we were grateful for all the parents who came to cheer us on.