Just as I am anxious to know more about you, I am sure you are curious about your teacher, as well. Let me share just a little about myself… just a little!
Well, it all began… in a small town in northern Saskatchewan, Canada (Kelvington, to be exact), 45 (now getting closer to 46) years ago. As my dad tells it, the day I arrived was one of the coldest days of the year, and the potatoes froze in the basement (each year on my birthday, he reminds me of that fact. Smile!). About a year later, we moved to the southeast corner of Saskatchewan to the city of Estevan, which is where I grew up.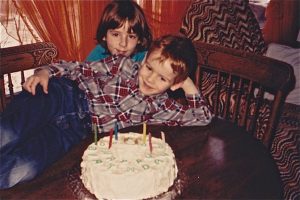 Just over two years later came my brother's "exciting" arrival. It was "exciting" particularly since he arrived two months earlier than expected. This was a stretching, strengthening, and life-changing time for our entire family. Thankfully, he grew up, healthy and strong. And, in early April, 2006, he was
married to Aime, my sister-in-law. They have a son, Theo, who is almost three years old. He loves pebbles (a.k.a. "treasures") and cars. My brother earned his Ph.D. in Religious Studies from the University of Newcastle in Australia. Now, I proudly call him Dr. Moyse! He has served as a Post-Doctoral Fellow in Theology and Science at Regent College in Vancouver, British Columbia. Phew! That's a mouthful. In August, 2018, though, he and his family moved to Oxford, England, where my brother joined the Faculty of Theology and Religion at The University of Oxford as the McDonald Postdoctoral Fellow in Christian Ethics and Public Life at Christ Church, Oxford University.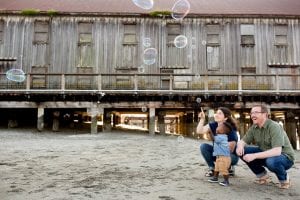 When I was nearing the end of the ninth grade, I chose to go away to a boarding school for my final three years of high school. My parents were very supportive of this decision, although I know it was tough for them to let me go. Those three years were both challenging and cherished. I learned so much about… so many things, not just subjects in school. While there were times it was tough, I would do it all over again. We are often strengthened by the challenges we face… especially if we embrace them.
After high school, I attended Minot State University in Minot, North Dakota, where I got my Bachelor of Science in Elementary Education with a minor in French. I then moved to California, where I taught third grade for six years, first at Ormondale Elementary in Portola Valley (4 years) and then at Green Oaks Academy in East Palo Alto (2 years). It was in California that I also worked to complete my Master in Education in Curriculum and Instruction with a certificate in Educational Technology at Notre Dame de Namur University in Belmont, California. Always "willing to learn", in the fall of 2008, I began an online graduate program through Michigan State University, with emphases in special education and mathematics. So far, I have completed half of the program.
In November of 2002, I began to investigate the possibility of teaching international students at Rift Valley Academy, a boarding school in Kenya. This began the whirlwind application process that landed me there on August 8, 2003. It was there I enjoyed three wonderful years learning with and from my fifth and sixth grade scholars. Students from my last class have now graduated from college and have gone on to blaze new trails all around the world. I'm SO proud of them!
Knowing my time in Kenya was coming to a close, I began looking into teaching elsewhere in the world. Based on the recommendation of a colleague, Oasis International Schools seemed to be calling. Again, after completing a series of application forms and a phone interview with the principal and director, I was presented with the opportunity to teach fifth grade at the International School of Kabul in Kabul, Afghanistan. I am most grateful for three tremendous years at ISK.
While I was in Kabul, I made a connection with a special someone… someone who would eventually become my husband. On December 31, 2009, I was married to Mr. Rupp (who currently teaches IB Economics, Business Management, Individuals & Society, and the Theory of Knowledge (TOK) here at TASOK). He, of course, was the reason for my transition to Texas. Since 2010, I had the opportunity to teach at June R. Thompson Elementary School. For four years, I taught fifth grade language arts and social studies, and, for three years, I taught fourth grade (one year of math, and two years self-contained).
In January of 2017, after researching a number of schools in various countries, my husband and I applied to teach here in Kinshasa. After two Skype interviews with Dr. Gillespie (with our dogs barking in the background), we were invited to join the TASOK family. What a privilege to teach fourth grade and to work with YOU!!!
I know there are great things in store for all of us as we learn and grow together this year. Know that you are loved already!
Leslee Rupp
(a.k.a. Mrs. Rupp)