The hunger for Homeless Bird was insatiable today. Students were ready to read immediately and reluctant to stop when time was up. As we near the end of this text, the author has us all hooked. What will happen to Koly in the end. As readers, when we find ourselves completely enveloped by the story, we must ask ourselves what is it that the author did to capture and hold our attention? This analytical approach enables us to understand the story more deeply and consider techniques we can use ourselves as writers.
Part of the reason for a premature pause in reading was our first practice for Saturday's performances. At 9:30 a.m., students from Grades 2-5 gathered in the CAC for our first run though. Of course, being in a new venue with additional performers cause a few bumps. Thankfully, with a compete team of teachers and student problem solvers, we worked out the wrinkles and will try again tomorrow.
Our first performance of one of our songs, though, was a huge hit. Shhh…
I feel like G4 nailed it during their first on stage rehearsal today for the Arts Featival @lesleerupp @TASOKinshasa pic.twitter.com/1hapKEemka

— Paula Baxter (@paulabaxter67) March 12, 2020
In math, we continued our work on our fraction posters. Using the fraction circles and a variety of other multiple sources, students wrestled with the concept and worked hard to document thinking.
After music this afternoon, we headed to the library for another lesson about text and graphic features. Working with our research partners, we used the clues provided to comb through the nonfiction texts and find examples of each feature.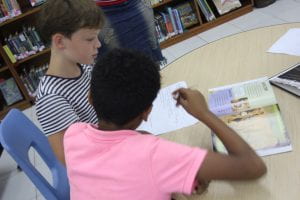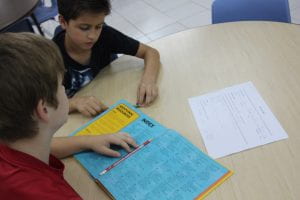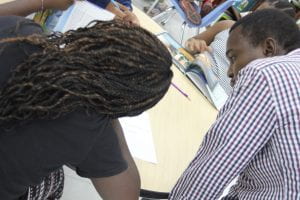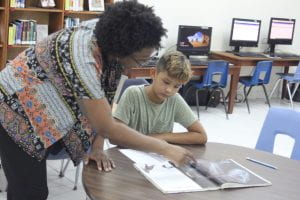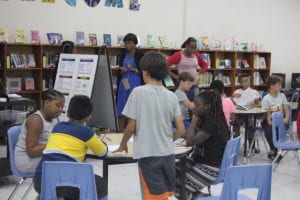 Multiple Sources

As you look through nonfiction texts and even websites, notice the variety of text and graphic features used. Consider why the author incorporated these and who they help you understand and interpret the text.