Today was a BIG and BUSY day. Today, our teaching teams were put to the test. Today, after weeks of research, planning, preparation, and practice, students stepped to the front of the classroom to teach other students about poetry.
Due to some sickness last week, we had to do a bit of last-minute shuffling this morning. Some scheduled to be supporting teams got shifted into the teaching team roles and did so without missing a beat. Teaching teams flexibly moved into support roles and gladly guided small groups. Students confidently and capably stepped into needed roles and took responsibility for facilitating the lessons together.
Each day this week, the scholars of fourth grade will guide lessons by presenting students with a stanza of a poem. Each stanza highlights the main teaching point of the day and serves as a lyrical lesson plan.
Today's lesson began with this:
Day 1 – Illustration and Imagery Inspiration

A poem's like a puzzle

Made up of many parts

With words and lines and stanzas

Its assembled from the heart.
K1, Grade 1, and Grade 2 students were our first learners. Each set of students was presented with giant posters and paper pieces with which to make a puzzle. Working in teams, with the help of members of scholarly support and teaching teams, all were successful in assembling the images, which were purposefully selected to connect with their lines of inquiry. Students then were guided in a brainstorming activity in order to create a collection of words that described the image. These words are important, as they will be used in subsequent lessons.
As students worked, members of the teaching team listened in to conversations and recorded the sounds of puzzle making. These will be compared and connected to the sounds of poetry writing.
Grade 2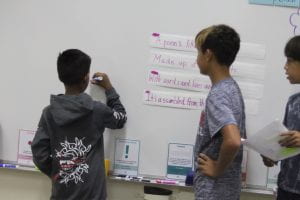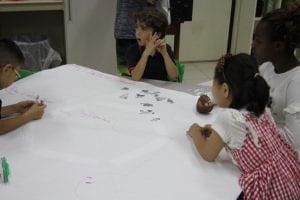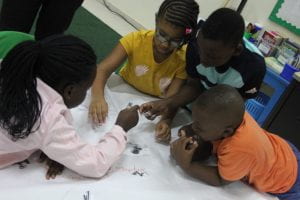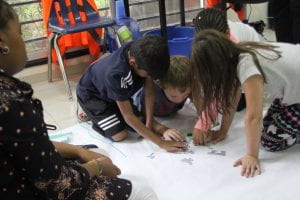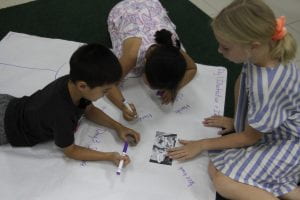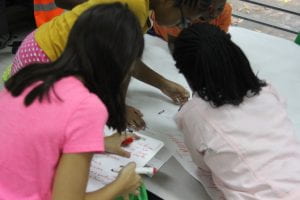 K1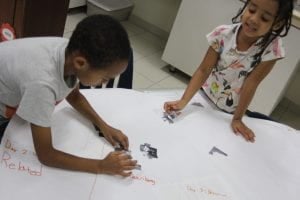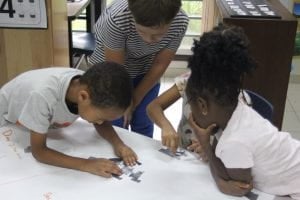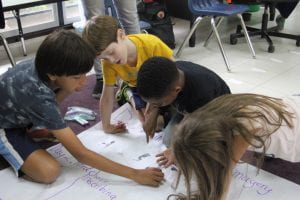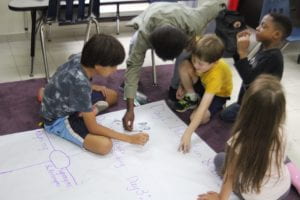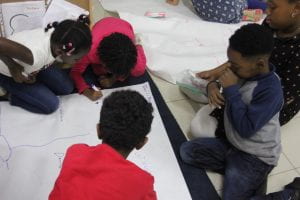 Grade 1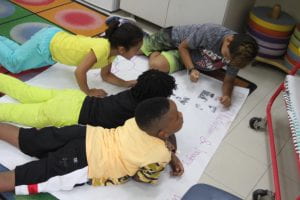 Teaching was not our only responsibility today… we were also scheduled to buddy read with K1 and Grade 1 students this afternoon. Students were able to share the books they had selected and practiced reading during library the last two weeks. Holding the book, reading fluently with expression, and engaging in thoughtful reading conversations were all key features of this time together. Buddy reading is always a special time that makes us all LOVE reading!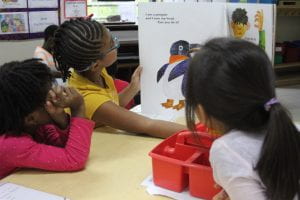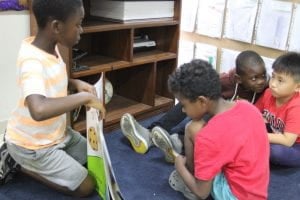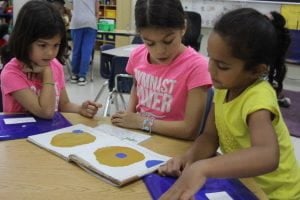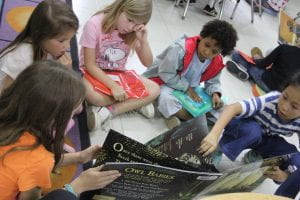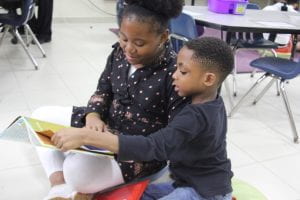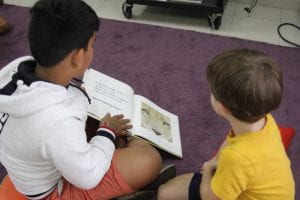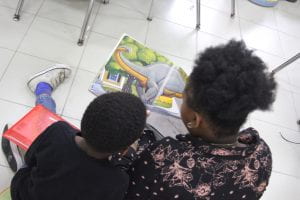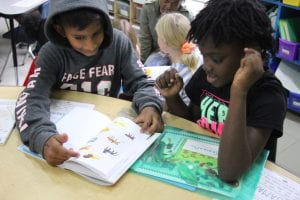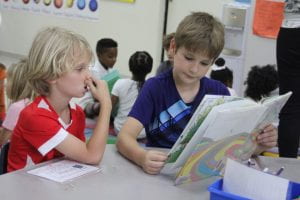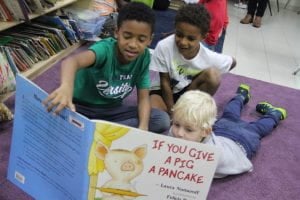 At the end of the day, we had our first experience on stage in the CAC. We worked on staging, volume / projection, and sequencing. Since some of our script is dependent on other activities we have planned this week, we were only able to practice the first portion, which is a summary of our unit in poetic form.
Phew… day one was exhausting and exhilarating at the same time. Can't wait for day 2!