Our second day of I Love to Read and Write Week was equally busy. More teaching teams were on the schedule, some teaching the first lesson, others moving on to the second lesson about word choice.
Day 2 – Word Choice

This puzzle's pieced together

With meaning, shape, and sound in mind.

Each word is chosen carefully,

Search. The perfect one you'll find.
The second lesson invited students to examine the words brainstormed inspired by the image in day 1 and choose 1 on which they wanted to elaborate. Using the Frayer Model structure, students worked together to show thinking about ONE of the words we used to describe the picture. On their big puzzle posters, students used the space for day 2, which was divided/split into sections. Each space was labeled with the following:
Related words (

These include prefixes, suffixes)

Synonyms / antonyms (These are word that mean the same or opposite.)
Rhyming Words (

These are words that have the same ending sound)

Describing Words (

These are words or phrases that can be used to

show

not tell)
Using a sample Frayer Model, teaching and support team members guided learners through the process of expanding their word choice. Depending on the word chosen, this proved somewhat challenging for some groups.
Grade 3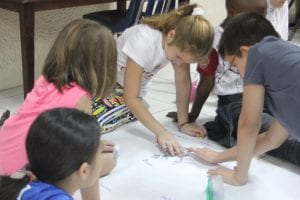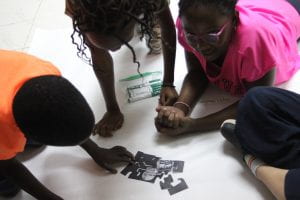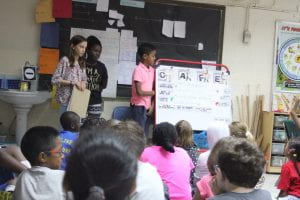 Kindergarten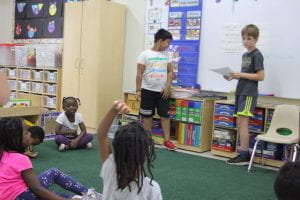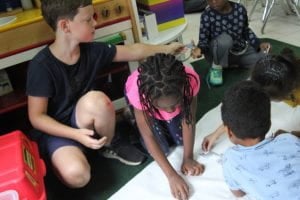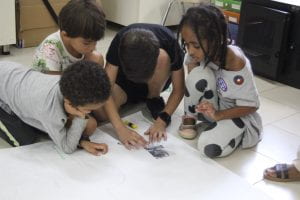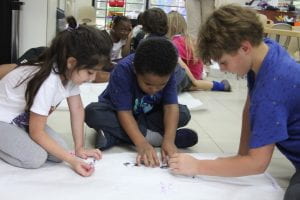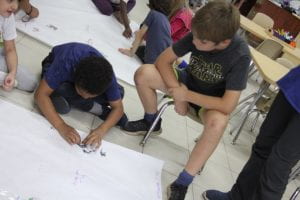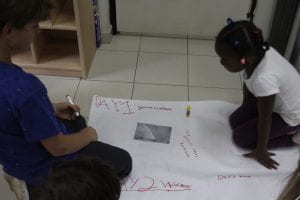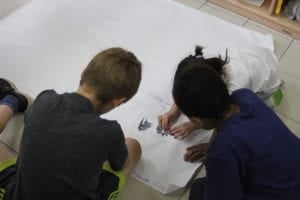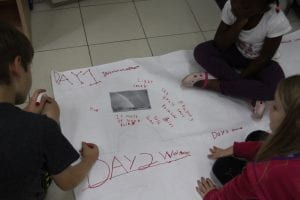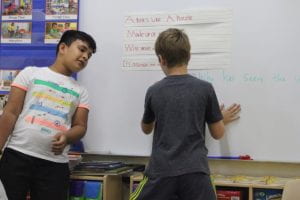 Day 1: Brainstorming Structure
Day 2: Frayer Model Structure
As was true yesterday, we had another buddy reading session, today in Grade 3. And, we also practiced our assembly again in the CAC. At the end of the day, as we worked on volume and expression, we got a glimpse of a portion of the Prezi that would be shared with the audience.