Another year has come and gone… all too quickly.
To close out our time together, we joined with our fellow condors for our farewell assembly. Mr. Chaney led us in a time of reflection before we presented bookmarks to one another.
Our bookmarks were especially beautiful this year as we wrote:
I appreciate you because…
You have grown as a scholar this year by…
I remember a time when…
My wish for you is…
It was exciting to read and hear how we recognized and appreciated qualities of a scholar and the learner profile traits in one another.
As we head into the summer… and the many years ahead, our hope is that the bookmarks will fill buckets to overflowing into fifth grade and beyond.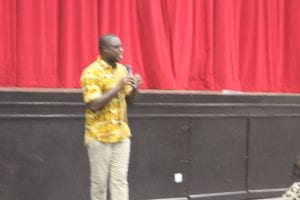 Of course, the year would not be complete with one last secret agent mission… led by the scholarly secret agents themselves. With the help of Miss Fanny, students managed to pull off one of the most incredible and impactful surprises of my entire teaching career. While I knew something was in the works, I had no idea the extent of what was in store. Over the course of the last week, students had worked to create a set of signs that spelled out a secret message "Thank you, Mrs. Rupp." In an act of trickery, they managed to get me out of the room, so they could assemble themselves in order.  That alone was lovely, but, additionally, the students had put together a video that filled my bucket so full I couldn't do anything else but cry. It was beyond meaningful as students responded to student-crafted prompts:
What do you like most about Mrs. Rupp?
What is a time you remember with her?
What learner profile trait do you think she mostly demonstrates?
After everyone departed for the year, I found the planning sheet used for this sentimental surprise. I will treasure it… forever!