While some might have entered into today with trepidation, it did not show. As scholars settled into their seats after French, they thoughtfully reviewed their goals and plans for today's MAP session. Scholars took their time, read questions and answer choices carefully, maintained focus, and respected the thinking time of those who took a little longer to finish. The language portion of the assessment is designed to identify next steps for revising for purpose and audience, editing for grammar, and editing for mechanics. It will be exciting to see the specific areas for which goals can be set and growth realized.
MAP testing days do not just happen without a lot of planning and effort. We were especially grateful for all the support we received from Mr. Ricky, Mr. Jean-Marie, and Mr. Minu. On MAP days, they come especially early to ensure that the technology and internet connection are ready and running smoothly. We were also thankful that Mr. Mullen and Ms. Paula popped in to help us get logged in quickly.
Later in the day, we took some time to ponder… packaging. Students were challenged to think about how a set of items could be grouped or packaged for distribution. Using mathematical structures and patterns, students worked to make sense of the problem. Addition, subtraction, multiplication, and division were all considerations as students sought to box up Bob's Bagels. To extend this activity, students used a variety of resources, including peers at their tables, to identify an item found in the area of China in which their mystery is set. As problem solvers, students were tasked with creating a company and proposing packaging options for their product in preparation for prospective orders. Clear and concise distribution instructions were also to be composed for all future employees.
At lunch recess, students interested in student leadership were invited to join Ms. Paula for an introductory session to Student Council. This first session involved in inquiry into STUCO:
What is STUCO?
What is STUCO not?
Who is STUCO for?
Why would you join STUCO?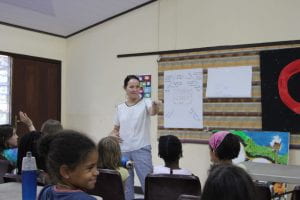 Exercising student agency, a few fourth grade scholars opted in to this first session. I trust more will get involved and will experience the joy of student action. Additional STUCO sessions will be help throughout the week with discussions related to leadership and student action.