Read for at least 30 minutes each night. Complete the online reading log OR one on paper. (Copies are available in class).
Reflect back on Week 13, and complete the "Reflection: Learner Profile & Approaches to Learning" form.
Explore the recommendations on IXL.com. These connect directly to what we have been learning in class.
**A Scholar has a goal: This week, we answered over 950 questions and spent over 7  hours = 7.0 hours = 420 minutes  on IXL. 
Announcements
Library is scheduled weekly on Thursdays.
P.E. is scheduled weekly on Wednesdays and Fridays.

Come dressed to exercise – sneakers, hat, sunscreen.
Bring a water bottle

Check your lunch card balance weekly.
Coming Soon
Below is a list of upcoming events of which to be aware.
November 25 – Trimester 2 ASAs begin
November 27 – International Day

Flag Ceremony – 8:15 a.m.
International Lunch – 11:15 a.m.
Early Dismissal – 12:45 p.m.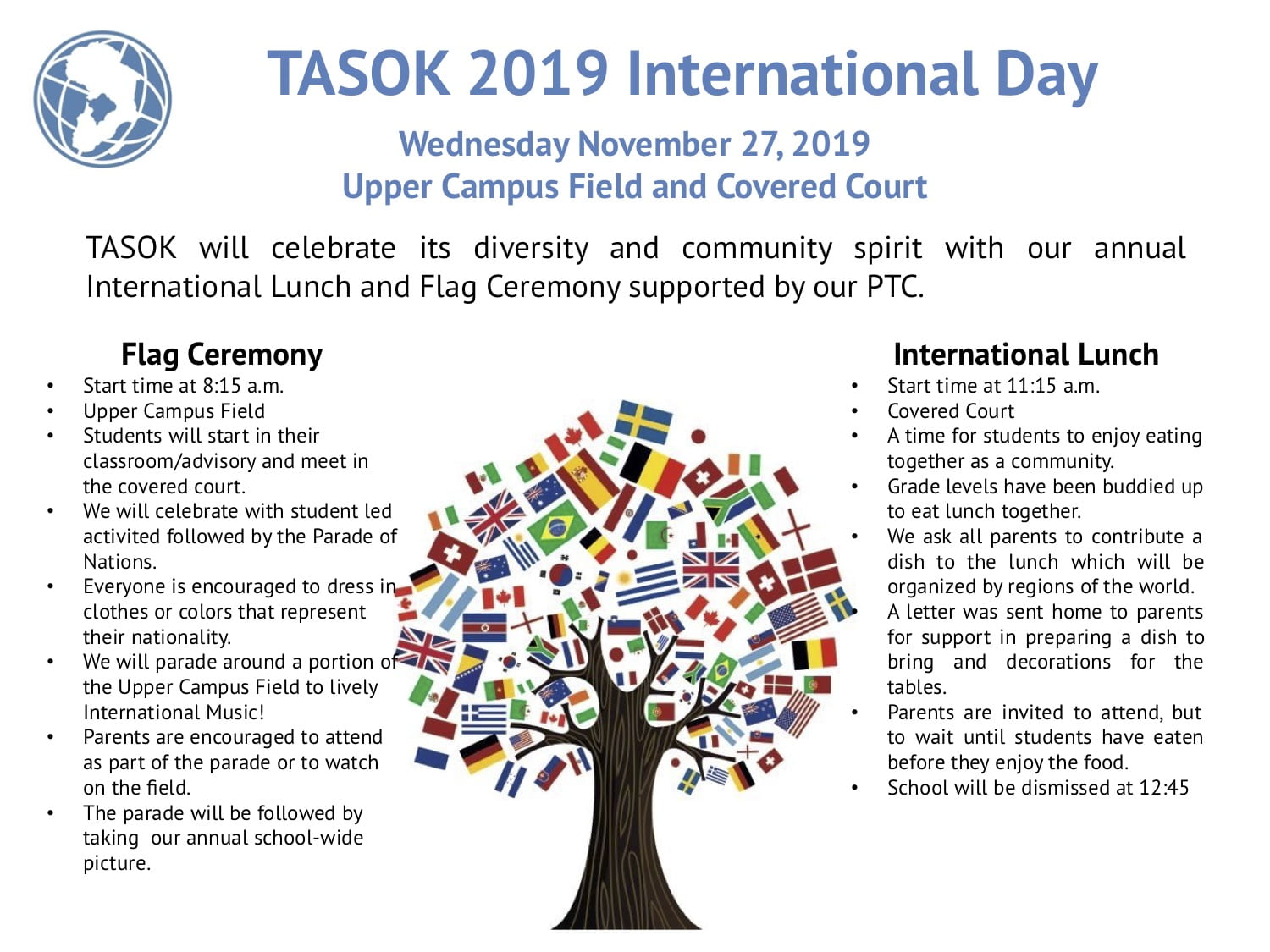 November 28-29 – Thanksgiving Break (No School)
December 2, 3:30 p.m. – ES soccer team vs Congo English Forever
December 9, 3:30 p.m. – ES soccer team vs Congo English Forever
December 13, 11:30 a.m. – Early Dismissal
December 16 – January 3 – Winter Break (No School)
Condor Sports
December 5 – MS boys soccer vs. Cartesien
December 10 – SS boys basketball vs. Loupiots
December 12 – SS girls basketball vs. Loupiots
We're on Twitter!
Follow TASOK @TASOKinshasa
Follow TASOK PYP @TASOKPYP
Follow Fourth Grade @Scholarsare
Hashtag #TASOK
Learner Profile Trait of the Month – THINKER

**Check back later in the week for additional homework related to in-class discussions and activities.