We had a fabulously focused morning of research, continuing our inquiry into essays. Students worked diligently to gathering information and piece it together into an instructional presentation. It was exciting to see all the pieces come together and to see how deeply we understood this new genre of writing.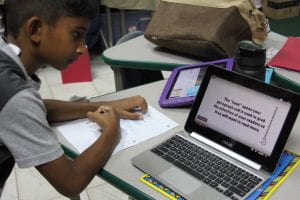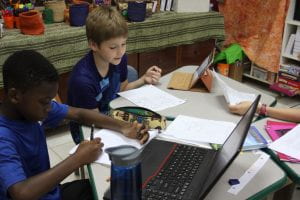 In math, we used base ten blocks to explore decimals in concrete, pictorial, and abstract ways. Students use the manipulatives to represent a decimal, which their partner had to identify and explain. Most students were able to share their learning on Seesaw. As some prepared their Seesaw presentations, they made some minor mistakes, which were very valuable for learning. We love to celebrate mistakes because they provide us an opportunity to reflect and be open-minded.
Check out the following video from YouCubed (one of my favorite math and mindset resources).
How does this video connect to our central idea related to struggle and survival?
Here's another one that celebrates the brain-growing power of mistakes.

What mistakes can you celebrate today?
How did your mistakes provide an opportunity for you to struggle?
How did your mistakes help your brain grow?
Challenge: Think of a metaphor or simile to illustrate the power of mistakes?
This afternoon, after P.E., we went to music to practice for Wednesday's International Day performance. Ms. Paula and Ms. TaShawndra dropped in during the practice and were quite amazed at our voices.
Oh goosebumps! Loved listening to children sing so passionately @TASOKinshasa! Grades 4&5 rehearse their song for #TASOK #InternationalDay @lesleerupp @araalihma pic.twitter.com/SggbgACfoI

— Paula Baxter (@paulabaxter67) November 22, 2019
Mr. Sheldrick and his kindergarten and first grade students shared their learning with us during their student-led assembly. We were able to make some connections to our compass point activities this past week.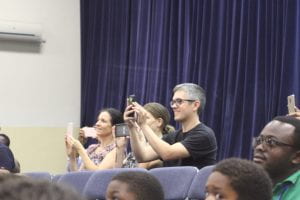 After the assembly, we headed straight to Mrs. Fischer's room for a top secret practice. I can't say much more because… it's top secret.
Here's a link to the video, if you're interested in practicing.