After a brief investigation into our words of the week, we continued with some word analysis related to the Primary Year Program (PYP) and our transdisciplinary theme. Using some of the same tools, we broke down the word and gained a better understanding of how the PYP is organized.
We then began to examine our theme for our current unit – Where We Are in Time and Place. Working in our table groups, we read the description of the theme and noted words and phrases that were interesting and into which we might inquire further. Working together, students annotated the description. This will be a document we revisit throughout our unit as we become more knowledgeable about and make connections with our central idea through our lines of inquiry.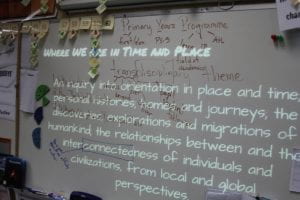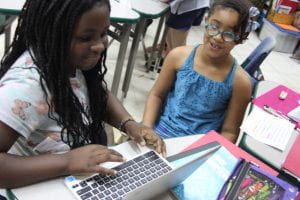 We then continued our investigative work by conducting research about… essays (see related post).
We also continued our work with decimals, looking at how to create number lines… with hundredths in an effective and efficient way.