In preparation for three-way conferences this Wednesday, our day began with another round of reflection and goal setting. Today, as scholars, we focused on specific academic disciplines and their descriptors. It was interesting to break down each subject, which is complex, and consider where we soar and strive.
We then moved into our regular time of reading. Our new novel, The Big Wave by Pearl Buck, has begun by introducing us to a number of characters and by setting the scene with several setting descriptions. As we read, we sought to find significance in each setting and considered how it might impact the characters and the plot. It as been interesting to make connections with our previous read aloud, Chu Ju's House, particularly as we think about characters' points of view as a result of their work and location. Students then had an opportunity to apply their reading and analysis skills in their reading groups. We also worked on talking back to the text, using our sticky note tracker to save our ideas.
We also continued our inquiry into fractions today, exploring equivalent representations for one whole 1/1. We also looked at the idea of unit fractions and the meaning of one part of one whole and how it can be represented abstractly. As we worked with our fraction circles, the idea of equivalent fractions was also shared as a big idea.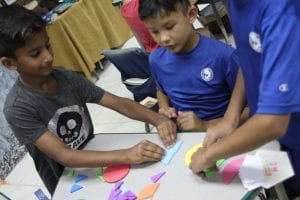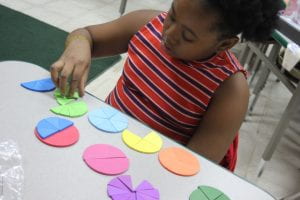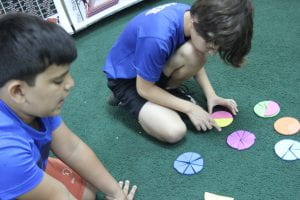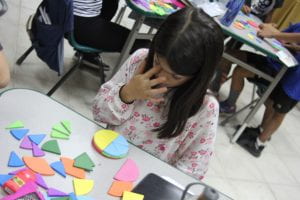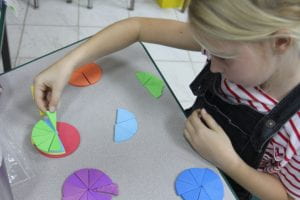 Check out these multiple sources to learn more!
Challenge: Food offers a great opportunity to play with fractions. What kinds of foods can you share equally at home this week? Be sure to pay attention to how you are partitioning.
After lunch, we headed to music. Ms. Hall had us working to clap and capture our compositions on Seesaw.
As we being our unit on fractions, I wonder how many connections we can make to music. In addition to clapping the beat, can we construct a fraction-filled equation to represent our composition mathematically?
Multiple Sources for Music and Math
Finally, our day ended in delight as we had the opportunity to celebrate… Zinnah! Her mom and dad arrived secret-agent style, ready at the door with a lit candle.
As is our custom, Zinnah chose two friends to help her distribute cupcakes. Of course, after waiting politely until everyone was served (always easier said than done), we all bit in to a burst of fabulous flavor. Thank you, Zinnah, for allowing us to celebrate YOU today!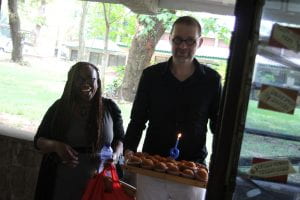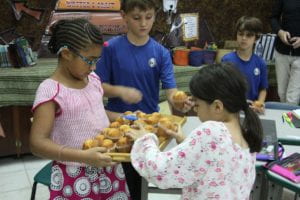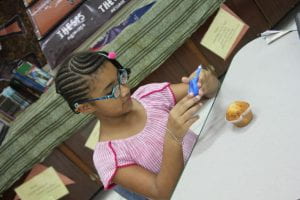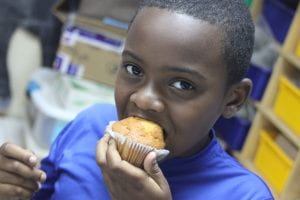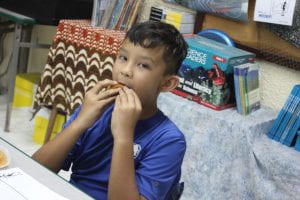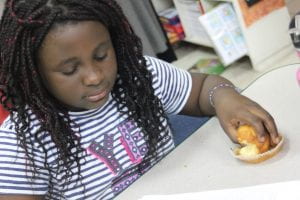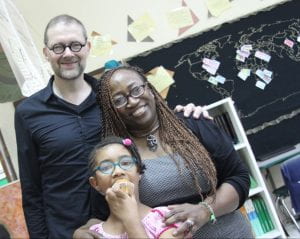 As students headed out the door, "golden tickets" and permission slips were distributed.
On Wednesday, please come with your "golden ticket" to be exchanged for something special.
And, please return your field trip form BY MONDAY.
Believe it or not, our day was not done… After school, TASOK hosted Kinshasa Christian School for a superb game of soccer. Fair and fun play is always fabulous! Thank you to Coach Wilson, Coach Shannon, and Coach Eugene for helping us grow our skills, while encouraging teamwork and sportsmanship.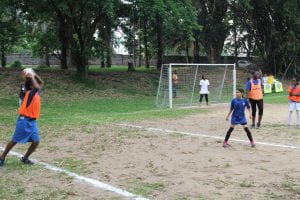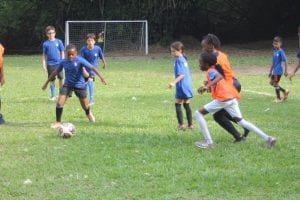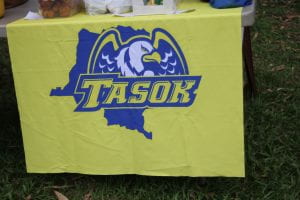 Thank you, too to the many parents who can to support us today. We are grateful for your advice, affirmation, and affection!!