Our morning began with Word Work Wednesday… on Thursday. It was wonderful to see how much agency students showed one words were captured in their journals. Immediately, students began consulting multiple sources and jotting down notes and noticings.
Movement was definitely a change agent today as scholar diligently worked to make progress on their projects. Each idea, selected to communicate learning in a powerful way, began to take shape in kamishibai theaters, folded fans, flip books, volcanoes, and tsunami simulations. We can't wait to see how our movement museum will manifest and how deep and wide our learning will be evidenced.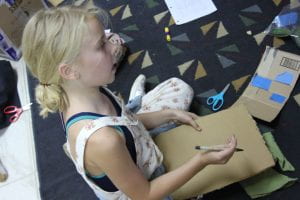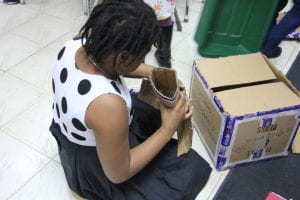 This afternoon, we had a special guest join us for a recap of word work. Mrs. Kovacs introduced us to a new word study strategy – the Frayer Model. Having had a preview of the activity, it was exciting to see our English language learners step up as learning leaders during today's activity. Students were first given a task card containing directions about roles and responsibilities. Once students had identified roles, they were challenged to collaborate on creating posters featuring some of this morning's words. A definition, picture, sentence, and connection were the critical components for which each group was responsible. We noticed that in our short session, ALL AtL categories were covered. Students had to use their thinking, communication, research, social, and self-management skills to get the task done.