We had a incredible day of investigation. Whether we were using multiple sources to find the meaning or origin of new words or thinking about our new transdisciplinary theme or digging in to decimals, students demonstrated dedication and determination in delightful ways today.
As we move into our third unit of inquiry, we will be looking at a new genre of writing… expository essays. This type of essay is designed to explain. Beginning with a thesis or belief statement, students will seek to identify reasons for this belief and will work to support these reasons with elaboration in the form of anecdotes (mini-story), examples, and / or descriptions.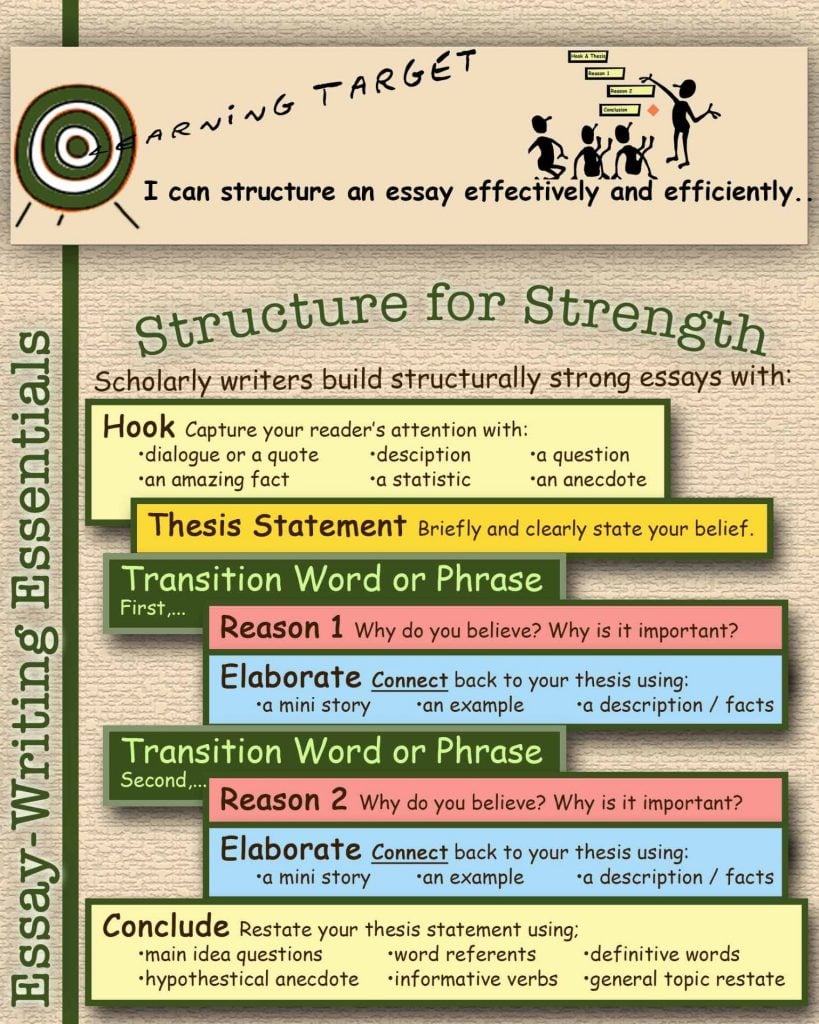 Today, we inquired into what an essay is. Students had a number of print and digital resources to explore. As students dug into the materials, parts, purpose, procedure, and perfecting were areas about which to research.

With Thanksgiving coming up, we will soon be presented with a prompt and determine what it is asking (part of the procedure). We will be writing about gratitude. After discussing this idea deeply, we will craft a thesis statement and record two reasons with supporting examples on our graphic organizers. We will use this information to draft our hook and body paragraphs. This will be a sample setting us up for a more significant essay about struggle.
The creators of Flocabulary use rap to review the elements of an essay and the purpose of each.
Optional Multiple Source: NoRedInk: Essay Essentials